Three Rotary Vibration Sieve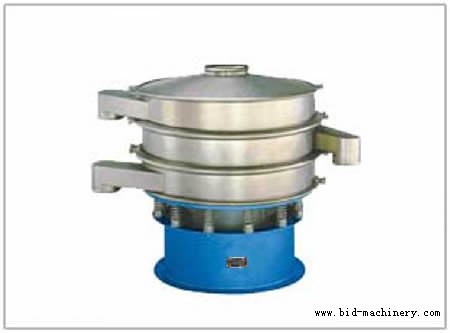 Three Rotary Vibration Sieve
Detailed Product Description
Three rotary vibration sieves, vibrating sifters are in different sizes.
Model: BA-012
Output: According to each customers' process raw materials
Power: 0.18-3.0KW
Weight: Depends on the size of diameter and number of layer.
Output: 800kg-1000kg/h we also provide 200kg/h capacity this model machine depends on customers' requirements.
Structural Principle: The series of BA-012 Three Rotary Vibration sieve uses by the upright motor as the source of vibration, the motor's up and down installs eccentric heavy hammer, makes the motor rotary motion into horizontal, vertical, tilt three-D movement, then this movement passed to the drying surface. Adjust the upper and lower ends of the phase angle, can change the trajectory of the materials in the drying surface.
Introduction: BA-012 Series Three rotary vibration sieve is a kind of high-precision fine-crushing screening machines, low decibel, high efficiency, fast changing net only need 3-5 minutes, totally enclosed structure, and apply to granule, powder, mucus and other materials of the sieve filter.