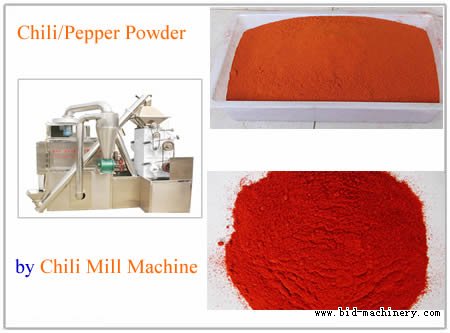 How to Grind Chili Powder--by Chili Mill Machine
According to many customers requirements, we develope different kinds of mill machines to meet our customers' needs.
Most our processing machines adopts full pneumatic control, has sensitive action and reliable, clean and healthy, small noise, pollution-free to environment etc. good features.
Some chili mill machines' feeding system adopts double roller feeding material. Tooth-peg belt stable and reliable, and matched with feeding service structure, material feeding position is highly sensitive, along with feeding service structure to make feeding automatically and more uniformly reliable. Straightness Roller in close milling environment, and stable work, superb milling effect.
For example the follow one chili mill machine is a popular machine to many customers. We also sold the follow type machine to our India customers: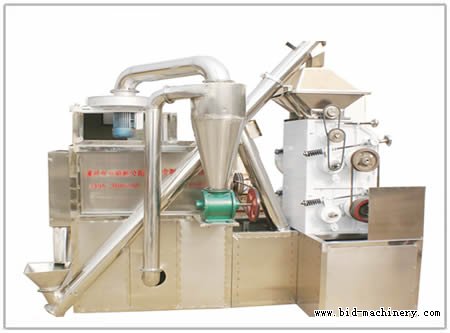 Output: process 200kg/hour .
The total power: 26 KW, the voltage: 380V,50HZ
Weight :about 1.6t Bulk:7 m3 Number of the Container:(20feet) 4sets(four)
The size of workshop. It needs a workshop, The length of the workshop is 5m, the span is 3.5m, the height is 3.5m. Our product line occupies 3*2.5 m.
Beijing Double Dragon International Company takes the first classic service as our life, superb quality and competitive price as our living principle. We sincerely hope your trust and good advice can help us run to the top world.