Fish Bone Deboning Machine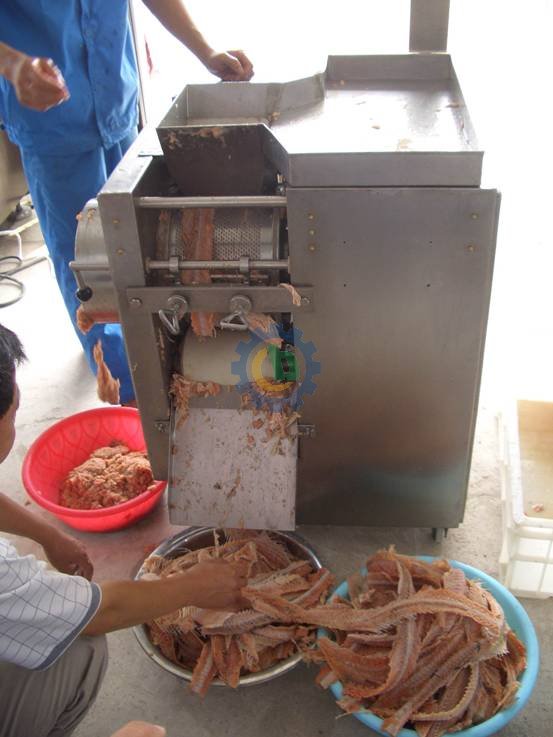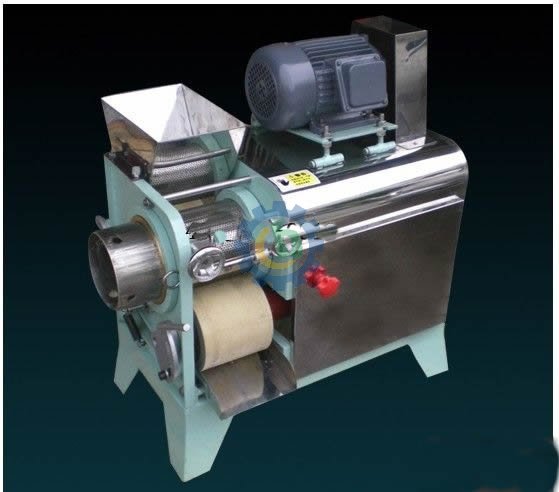 The process of fish bone deboning machine
1.The fish to be processed manually remove the head and remove the belly first, the internal organs; for the big fish, you need to split the fish in half and rinse clean.
2. Then two pieces of fish are taken into the hopper (fish subdivision surface towards the tube,the back close to the nylon belt), fish in the nylon belt to take the lead into the extrusion cylinder and nylon belt area.
3. .Separated the fish, taken in the nylon belt and squeezed between the tube under pressure, fish have been squeezed by taking the tube into the hole on the separation barrel, and then entered manually and then crushed to scrape the barrel of fish undertake the slot.
4. The skin and fish bone were installed in the machine's blade scraped the barrel to fall from the nylon belt, nylon belt to be collected into the bottom of the slot machine.
5. Nylon belt and take the pressure between the size of the cylinder is located on the head by a nylon belt tensioning device to adjust.
Adjust the size of the volume is based on the different species vary. Practice in the production of manual adjustment.
| | | |
| --- | --- | --- |
| Model | BFR-M180 | BFR-M300 |
| Processing capacity | 180 kg/h | 300 kg/h |
| Power | 220v/380v 1.5-2.2 kw | 220v/380v 1.5-2.2 kw |
| Dimension | 860*800*860 mm | 950*850*1000 mm |
| Weight | 120 kg | 180 kg |